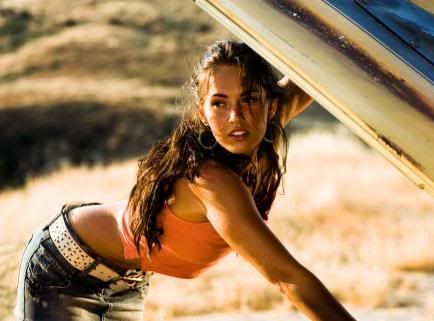 FHM Online named Megan Fox the world's sexiest woman. She tops last year's title holder, Jessica Alba.
The world's most Googled woman, Britney Spears, almost didn't even make the top 100. I'll let everyone else guess why.
You'll remember I mentioned the 21-year-old Fox after I saw the movie "Transformers" last year. She's gorgeous even with the tattoos. I'm not a big fan but I'll make an exception this once. By the way, she currently lives with fiancée Brian Austin Green.
You can find the 100 Sexiest Women in the World for 2008 on FHM Online (http://www.fhmonline.com/). FHM said nearly 9 million votes were cast for the 14th edition of the annual poll.
On an unrelated note, my new can't-get-the-song-out of my head tune is Mark Ronson ft. Amy Winehouse – Valerie. Yahoo it, you'll love it!